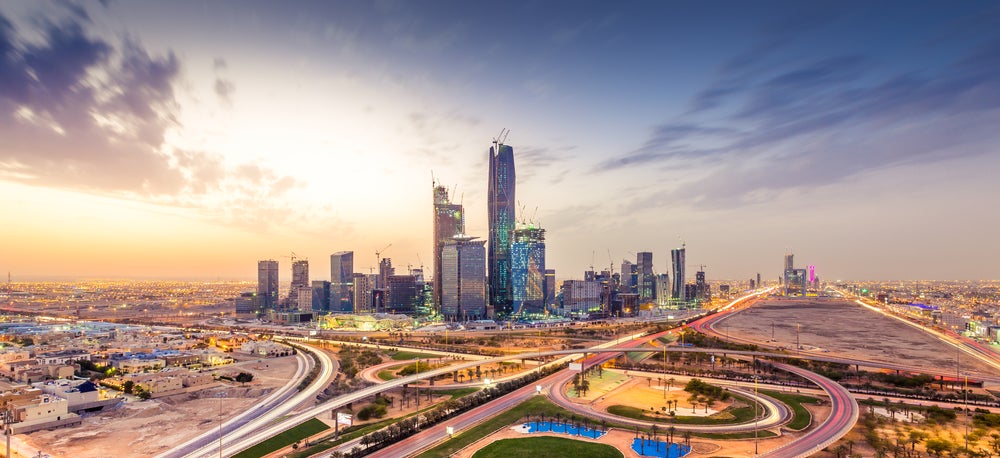 UK-based female entrepreneurs have been given an insight into Saudi Arabia's business landscape thanks to a trade mission to encourage foreign direct investment into the country.
The two-day mission for women in business – organised by CBD Corporate Services, in association with the British Business Group Dubai and Northern Emirates and the British Chamber of Commerce Abu Dhabi – aimed to increase collaboration and investment between the UK and the Middle Eastern country. Led by Helen Barrett, a partner at CBD Corporate Services and Deputy Chair of the British Business Group Dubai and Northern Emirates, delegates met government officials and diplomats for an overview of Saudi Arabia's customs and business practices.
Efforts to promote diversity and inclusion in the Saudi Arabian workplace mean that women now make up 37% of the country's workforce, surpassing the 30% target laid out in The Saudi Vision 2030, a strategic framework to reduce Saudi Arabia's dependence on oil and diversify its economy.
Exceeding the 30% target shows that clear progress has been made and the kingdom is certainly heading in the right direction – but there is still a long way to go for Saudi Arabia to achieve gender equality.
The country has also implemented a number of initiatives to promote diversity and inclusion and broaden the pool of talent available for businesses. Increased investment in education underpins the country's ambition of becoming a top 10 country in the global Innovation Index by 2030. Digital transformation has been a top priority, with advancements in technology and infrastructure driving innovation and growth.
According to the Ministry of Investment Saudi Arabia, 600 pro-business reforms and streamlining regulations have been enacted since the inception of Vision 2030, with 80% of those reforms already implemented. As a result, Saudi Arabia was ranked first in gender equality reform by the World Bank in 2020, as well as first in the Gulf Cooperation Council for gender equality.
The trade mission aimed to encourage foreign direct investment into Saudi Arabia and focused on investor support for British-led businesses. The 23 delegates, representing UK companies or entrepreneurs from the UK, the United Arab Emirates and Bahrain, were briefed on sector opportunities and the investor journey in the Kingdom. They also met with key stakeholders who shared their insights and expertise on the Saudi business environment and employment laws and regulations.
ICAEW's head of Middle East, Hanady Khalife, said: "It was inspiring to see and hear about the progressive reforms and transformations happening in Saudi Arabia, especially around women participation in the workforce. The cherry on top was the chance to connect with a group of remarkable women leaders and get to know about the amazing work they're doing."
"I am delighted to have spearheaded this trade delegation to Saudi Arabia, a country that is presently undergoing noteworthy economic and social transformations," Barrett said. "I am confident that the delegates have gained valuable insights and contacts that will help them explore opportunities in the Saudi Arabian market."