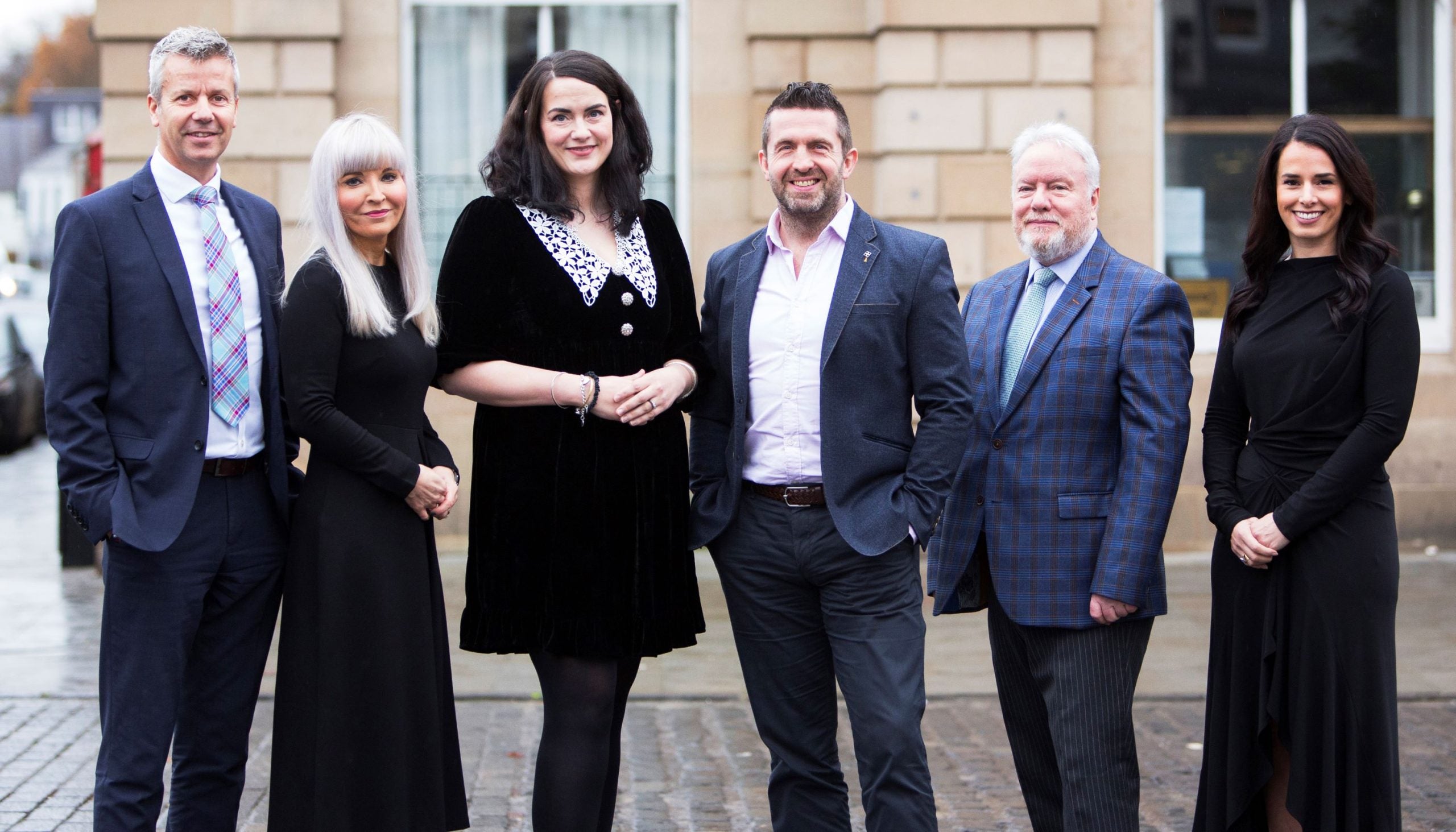 Accountancy firm Douglas Home & Co is celebrating its 40th year, serving a client list spanning Scottish and English borders towns, Cumbria, Northumberland and around its newest office base in Edinburgh.
Established in 1983 with the opening of a small office in Kelso and on Berwick-upon-Tweed's quayside by accountant Andrew Douglas Home, the firm now employs 70 staff across seven offices with a six-strong board of directors overseeing seven specialist services.
Its specialisation in agriculture, estates, hospitality, tourism and professional services is in demand from small and medium sized businesses, land and estate owners and sole traders.
Much has changed over the last four decades but the firm's ethos has remained the same – to deliver professional proactive personalised accountancy and tax advice to its 3000+ client roster.
Douglas Home & Co managing director, Darren Thomson, said: "It's incredible to see the growth of the firm since Andrew started the business in 1983. Forty years advising some incredible businesses and individual clients across Scotland and England is a significant milestone and we are looking forward to the next 40 years and beyond of the same.
"Being ahead of the curve has really helped that growth and making the best use of latest technologies to be as efficient and cost effective as possible for our clients was an important chapter for us. We first invested in computers back in 1989 when they each cost around the price of a new car.
"On top of that, major investment in tech has been crucial in providing complex advice to clients who themselves are adapting their business models to meet present-day challenges."
Following the retirement of founder Andrew Douglas Home in 2003, the thriving practice has been in the hands of Alan Drummond, who led the team of directors for several years, and who chose to strengthen the board with the appointment of Darren Thomson, Mike Johnston, Caroline Tice, Sheryl Macaulay, and Victoria Ivinson. Darren is now at the helm of the ship as Managing Director, steering it towards further growth and success over the coming decades.
The firm's success can be measured not only in longevity but in the consistent growth of annual turnover – increasing from around £200,000 in the early 1990s to £1 million by 2010 and exceeding the £4 million mark at the turn of this decade. Most importantly of all, client satisfaction has always been held in the highest regard over the forty years which has ensured excellent service delivery on all levels.
Darren added: "Financial success and security is important for any business, but we also pride ourselves on the strength of our client relationships, with a good number dating back to the founding of the firm.
"We have also been very focused on investing in staff and improving individual's professional and commercial know-how to create teams which match the growth in the size of our business and meet clients' expectations.
"It has been some journey over the past 40 years and it has been incredible to watch Douglas Home & Co adapt and thrive in the ever-changing industry – we can't wait to see what the next 40 bring."
Headquartered in Kelso, Douglas Home & Co has offices in Alnwick, Edinburgh, Haddington, Hawick, Melrose and Penrith. In addition to offering core accountancy and tax services, the firm has teams specialising in audit and assurance, business compliance, personal estate planning and IT services.