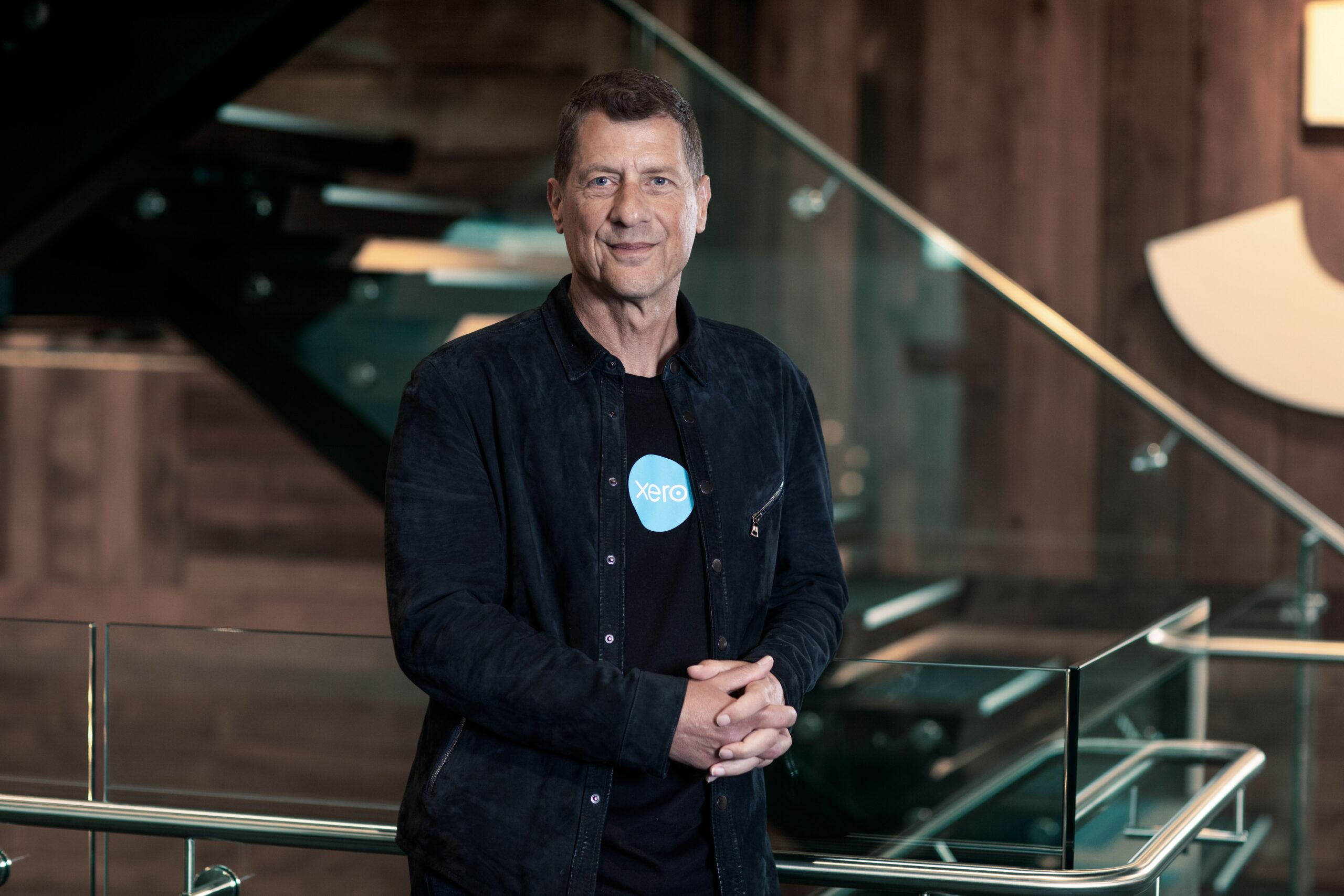 We are living in unsettling times and I doubt anyone could have anticipated the shifts in the global environment in the past two years with the enormous impact that the pandemic has had on every aspect of our lives. Also contributing have been the impacts of climate change and resulting flooding and fires, and the very sad and disturbing situation in the Ukraine. Steve Vamos, CEO, Xero comments
These shifts are driving demand for better ways of living and working, with a groundswell of people all over the world using technology to adapt, educate, share, influence and bring about accelerated change.
At Xero, we're operating in a time where the adoption of cloud technology by small businesses continues to accelerate. Governments are driving change with the implementation of initiatives that aim to digitise tax and compliance. We're also seeing continued innovation in financial services giving small businesses new opportunities to succeed with better access to capital and innovative programmes such as e-invoicing. Finally, work environments are changing in a number of ways to embrace flexible and remote working and giving people greater employment options and choice.
Change in the accounting industry
Against that backdrop, it's interesting to look at the shift that's happening in the accounting industry. Large accounting firms are eager to move beyond traditional services and are responding to these trends by using more technology and collaborating with their clients and each other in new ways.
We're driving a common change agenda. Xero is at the forefront of this change, helping our partners innovate and evolve as the industry changes. However, implementing technology and changes to how work is done in an organisation is hard. It's hard because it's a very human thing.
The human element of digital transformation
Having worked in the tech industry for over four decades, I've seen first-hand the impact of technology and I've learnt technology doesn't innovate, people do. Technology isn't disrupting your business, people are. And organisations don't change, unless people do. That is why the human element is so important in the long-term success of any organisation experiencing large-scale digital transformation.
A shift in mindset can enable change
Changing things for the better, or to what you need it to be, requires you to think about how you think. The traditional, industrial age mindsets that have dominated in the past are exemplified by being in control, not making mistakes and knowing the answer.
Effective change programmes require an open way of thinking, one that is not about control, but more about connecting and enabling. Instead of a fear of making mistakes, it's about creating safe places to try new things and learning from others. At Xero, this approach starts from the inside where our people are encouraged to challenge and innovate, and we try to carry that into the way we partner with firms. Our team is passionate about building genuine relationships with our partners so they can be there at every step of the journey – the challenges, the fears, the wins, and the learnings from mistakes that happen from time to time.
Here are some of my tips that I use to enable change within our organisation.
Tip #1: Make it safe to speak the truth
Create an environment that's safe for people to challenge. The highest-performing teams have one thing in common and that's psychological safety. At Xero, this is something we strive to create every day for our people. It allows for moderate risk-taking, speaking your mind, creativity, all the types of behaviour that lead to breakthrough innovation. If people don't speak up because of fear, an organisation's pace of change slows dramatically.
Tip #2: Make the tough decisions
In a hyper growth tech business like Xero, there's never a shortage of good ideas or opportunities to pursue. Saying no to good ideas is hard, but it is essential if you want to achieve your goals.
Tip #3: Clarity of purpose, priorities and behaviours
Make sure you have clarity on your purpose and your priorities. That will enable you to bring your people on the journey with you and ensure they're passionate and committed to what you're trying to achieve. At Xero, we communicate our purpose very clearly, to make life better for people in small business, their advisors and communities around the world. We put it at the heart of everything we do and our people are passionate about delivering on it.
Tip #4: Alignment
To be successful in enabling change, you need to have alignment of your people, your technology and your capital with what you are trying to accomplish. This is incredibly important to us at Xero when we partner with accounting firms. Our team gains a deep understanding of the firm's vision and then works with the firm's team to ensure strong alignment and consistency throughout the change process and beyond.
Tip #5: Do it, review it
Realise that you're never on a journey from A to B. Even though you know where you're going and where you want to be, you have to adapt to what you learn along the way and how things change as you go.
I really believe we need to think of change as a capability. Today, if we want to be good in business, we need to be very good at managing change and most importantly, at how to nurture the human element inside our organisations to achieve great things.
To learn more about how Xero can help your firm navigate its journey of change and digital transformation, contact our dedicated team at xero.com/enterprise.