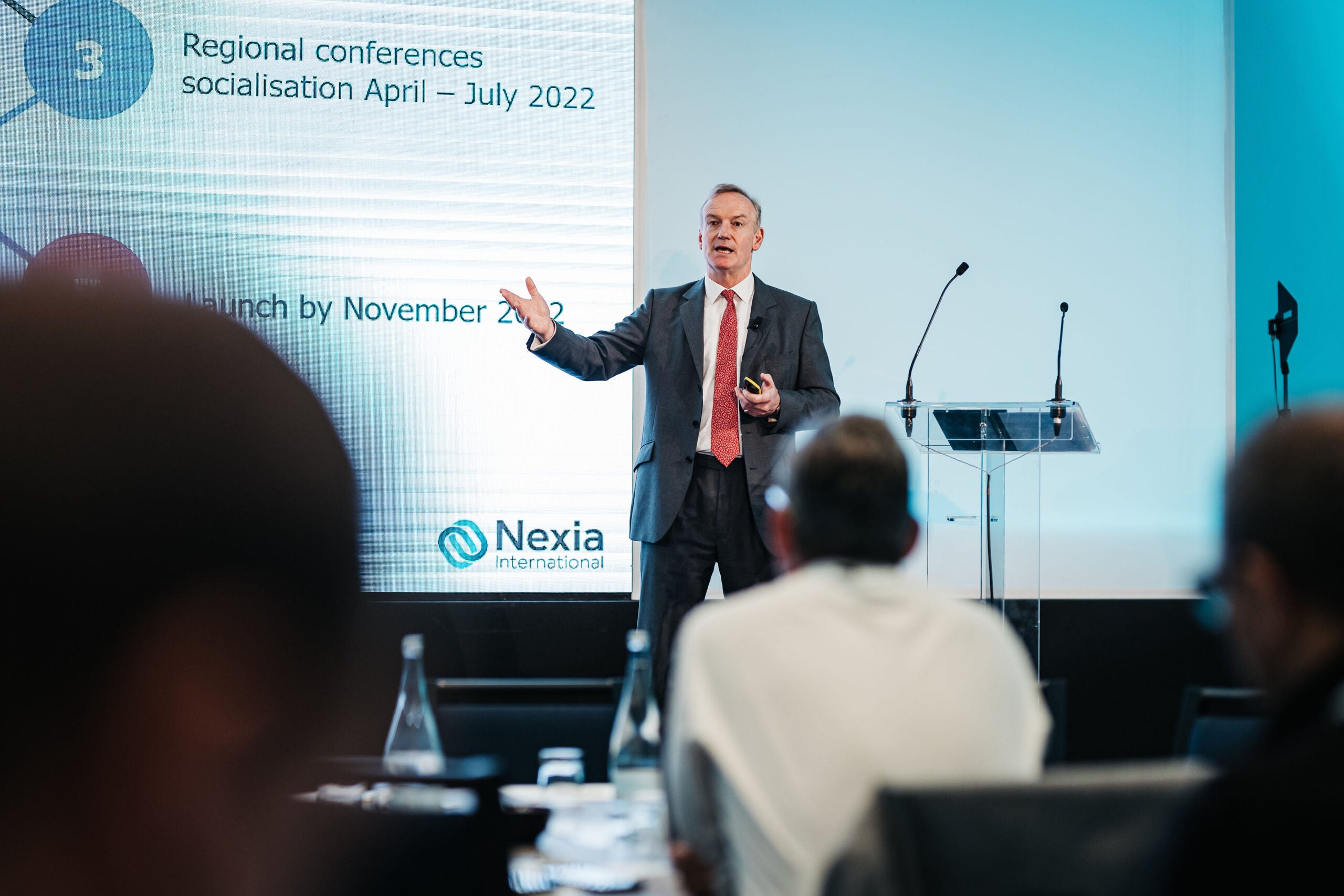 Nexia has just launched an exciting new five-year strategy, which was endorsed wholeheartedly by the members at their recent International Conference in Amsterdam.
The strategy has been designed "by the members, for the members" and sets out a vision for 2027 of being a "fully unified and recognised global network with a reputation for delivering a best-in-class client experience". The strategy is built on five pillars:
Consistency.
People.
Technology.
Collaboration.
Services.
These pillars are reinforced by fourteen key projects ranging from quality management, audit methodology and independence to common branding, governance and referrals. The new strategy is further underpinned by a commitment to people; diversity, equity and inclusion (DEI); and environmental, social and governance (ESG) considerations.
Any ambitious strategy will somewhat inevitably have an impact on members to a greater or lesser extent. Nexia is pleased that the vast majority of members have bought into the five-year journey. However, some firms have decided to leave, including large firms such as CLA (USA) and Smith & Williamson (UK) mainly because their strategic direction did not align with Nexia's. The departure of such firms is likely to result in Nexia losing its current position and ranking in the accountancy network tables. However, despite the loss of some firms, Nexia believes the new strategy will make it a stronger, more integrated and better-known network which provides a more comprehensive and high-quality service to clients across the world.

Commenting on the strategy, Tim Wilson, Chief Executive of Nexia said: "Developing the Nexia strategy has not been easy. COVID and a lack of personal interaction did not help the process and, regrettably, there has been a departure of some firms. But, if a strategy is to be effective in bringing about change, there will inevitably be impact. Through strong collaboration with members this year at our various physical conferences, we have been able to develop an innovative and exciting strategy which will take Nexia to the next level with improved integration, consistency and quality. I am excited by what we have set out to achieve over the coming five years and am certain that the network will be better able to meet clients' needs through the changes planned".