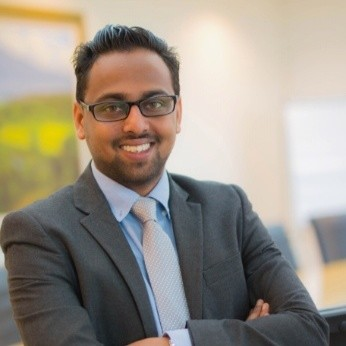 Abacus Worldwide, LLC is pleased to announce that Ravin Krishnan has joined the management team in the role of ASPAC Regional Director for the progressive international association of independent accounting, consulting and legal firms.
Based in Malaysia, Krishnan oversees the association's Asia and South Pacific region, which includes 16 firms in nine countries. His focus in the area will be on Membership Recruitment/Retention, Membership Engagement and Member Referrals/Collaboration.
"We excited to have Ravin coming on board to lead our growth and strategic initiatives in the region," said Julio Gabay, President and CEO of Abacus Worldwide. "His background working with professional service firms, particularly in the legal arena, makes him a great resource for our members in that region and around the globe."
Krishnan has spent the past five years working in business development and marketing for law firms in southeast Asia. Prior to that, he worked as a legal executive at a Malaysian law firm.
Krishnan completed his GCE A-Levels at KDU College in 2007 and holds a Bachelor of Laws from the University of London.