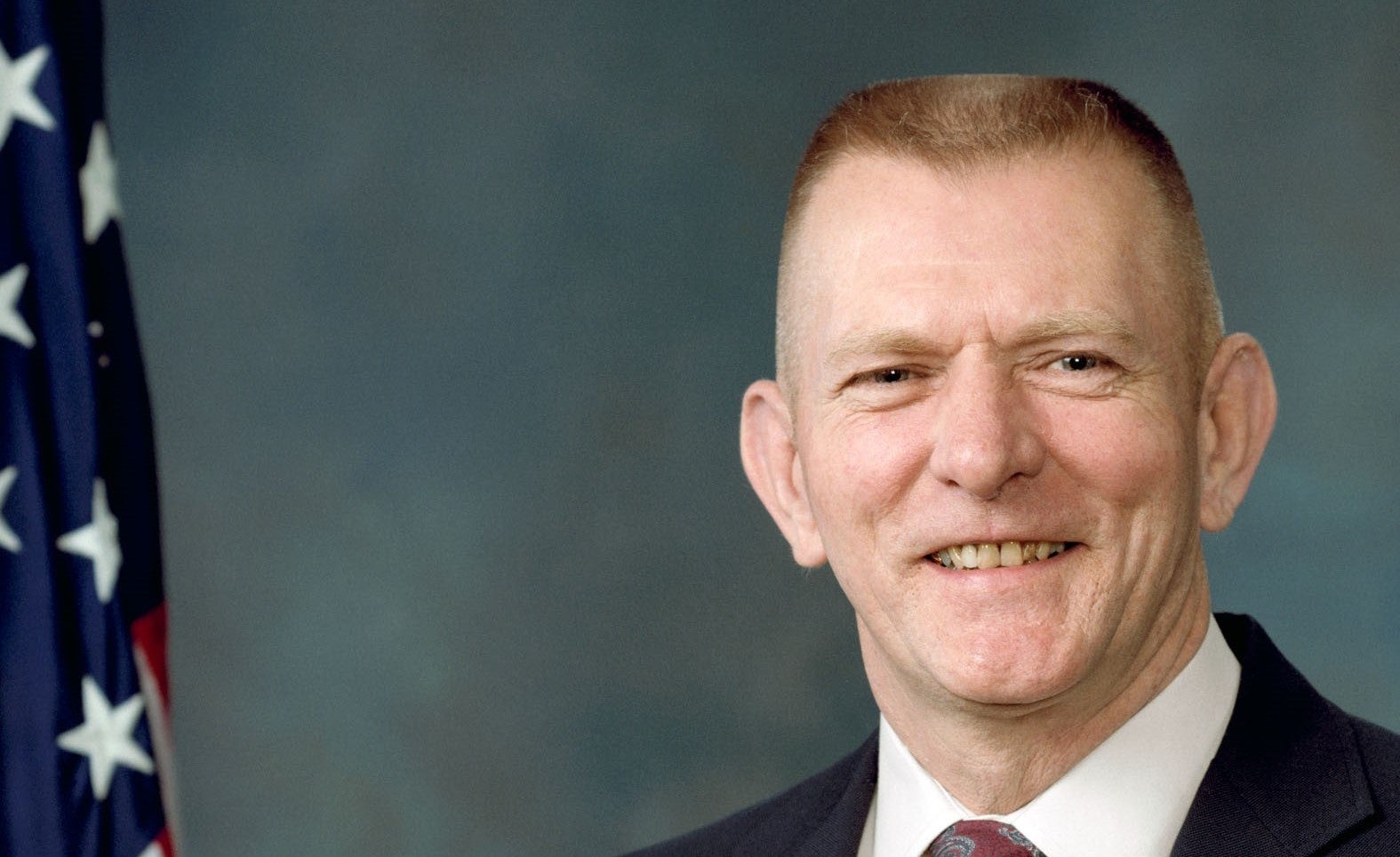 American aerospace engineer, former fighter pilot, and retired NASA flight director, Eugene "Gene" Kranz, will speak at the RSM World Conference, taking place from 7 to 9 December 2021. Sharing lessons from the first lunar landing mission – Kranz will reveal how grit, teamwork and thoughtful leadership are critical attributes for success in the new age of business and space exploration.
During his tenure at NASA, Mr Kranz is best known for directing missions of the Gemini and Apollo Programs, which includes the first lunar landing mission, Apollo 11. He also directed the successful efforts to save the crew of Apollo 13 on the night the mission went awry.
Building on the success of the first virtual RSM World Conference in 2020, the 2021 conference will be open to all 48,000 members of the RSM Network in more than 120 countries.
This year's conference, which has the theme 'Mission: Transform', focuses on thought-provoking topics inspired by the Space Industrial Revolution including both progressive and radical changes across business, society and professional services, as the world enters a post-pandemic age of continuous transformation.
It will feature a host of world-leading speakers covering ground-breaking topics, cutting-edge services, people empowerment and new horizons in geopolitics and global trade. In addition to a session with Mr Kranz, a number of industry leaders and pioneering entrepreneurs will deliver powerful sessions during the three-day conference including:
Ashish Gadnis is the Co-Founder and CEO of BanQu, the first ever blockchain-based supply chain and economic passport platform that enables transparency, traceability and sustainability for people living in extreme poverty. BanQu has also become the leading platform for ensuring COVID-19 supplies reach the most vulnerable nations.
Daniel Flynn, one of Australia's most successful entrepreneurs having founded the social enterprise, Thankyou, which has raised over $17 million to impact the lives of people across 22 countries. Thankyou's products are stocked by major retailers in Australia with 100 per cent of profits going towards ending extreme global poverty.
Inma Martinez, one of the most sought-after experts in forecasting digital disruptions and revealing the potentiality of artificial intelligence and other transformative technologies.
Shivvy Jervis, Founder of FutureScape248, who created the award-winning, human-centred innovation lab that envisions the future state of business and society. She was recently ranked in the top 10 most creative BAME founders worldwide by TechRound.
Eugene "Gene" Kranz, American aerospace engineer, former fighter pilot, and retired NASA flight director, said:"During the Apollo 13 and 11 missions, there were so many challenges faced that had simply not been foreseen, just like the pandemic today. Like my colleagues who worked on these moon landings, businesses have had to truly understand what the words tough and competent mean since COVID-19 took effect. The word tough is not just synonymous with a physical strength, but also mental. It can be found in the resilience to keep trying when you fail and never stop learning.
"During my time in mission control the changing nature of spaceflight and the application of new technologies frequently required a need for a transformational restructure impacting my mission teams. The key is to look beyond the horizon, recognising risk and change.
"Like the projects on international space stations, in times of adversity and challenge, we can be successful in our missions through working collaboratively together with our colleagues across the world. COVID-19 has certainly accelerated the adoption of marvellous innovations that bring people together to overcome challenges, allowing us to utilise different capabilities and assets, and to merge skills for the greater good."
Jean Stephens, CEO of RSM International, commented:"For many years markets, societies, organisations and governments have been in a state of transformation, but the pandemic has created a tipping point where this continued evolution has been accelerated. As a result, this has brought about a rapid shift in new working practices, integrated technologies, business opportunities, and inspired meaningful change.
"The impact of this change has been felt the most by middle market businesses as they adapt to not only survive the disruption, but to thrive. The sustainability and resilience of middle market businesses is critical to post-COVID-19 recovery around the world, and so it is vital that they have the resources and skills that will take them down a road to renewal and allow them to embrace a mission to transform.
"We are proud to be able to bring our long-standing World Conference to an even wider audience this year as we embrace digital platforms that bring our own RSM global community together with renowned external speakers. By bringing world-leading innovators, thought-provoking thinkers and trailblazers together to discuss this new age and evolution, we can help to fuel the world's most promising middle market businesses as they prepare to launch into their next stage of growth"