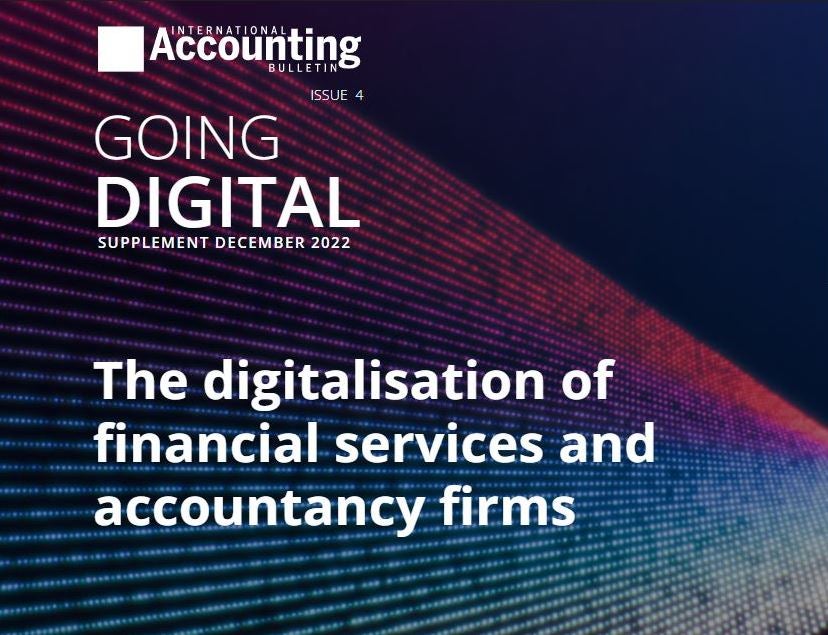 Throughout IAB's Going Digital Supplement 2022, research shows that IT transformation is offering companies a chance to get to market faster.
Industry 4.0 is propelling greater investment into digital transformation for the processing, analysis and leveraging of huge volumes of data with new technologies such as IoT, machine learning and demand for storage. There are pressures brought to bear for securing sensitive data, protecting intellectual property, regulatory reporting, communication, attracting funding and investments and accelerating time to market.   
In this Going Digital Supplement 2022, take a look at our collaborative features and case studies by IAB partners, GlobalData analysts and editors on the future of fintech and digital transformation of the industry.
GlobalData: Digitalisation of financial services – how accountancy firms need to shift to adapt
AICPA & CIMA: Navigating digital disruption with the use of data rich analytics
HLB International: How digital transformation is evolving the audit, tax and advisory
Xero: Growing area of app advisory
Read the full supplement here