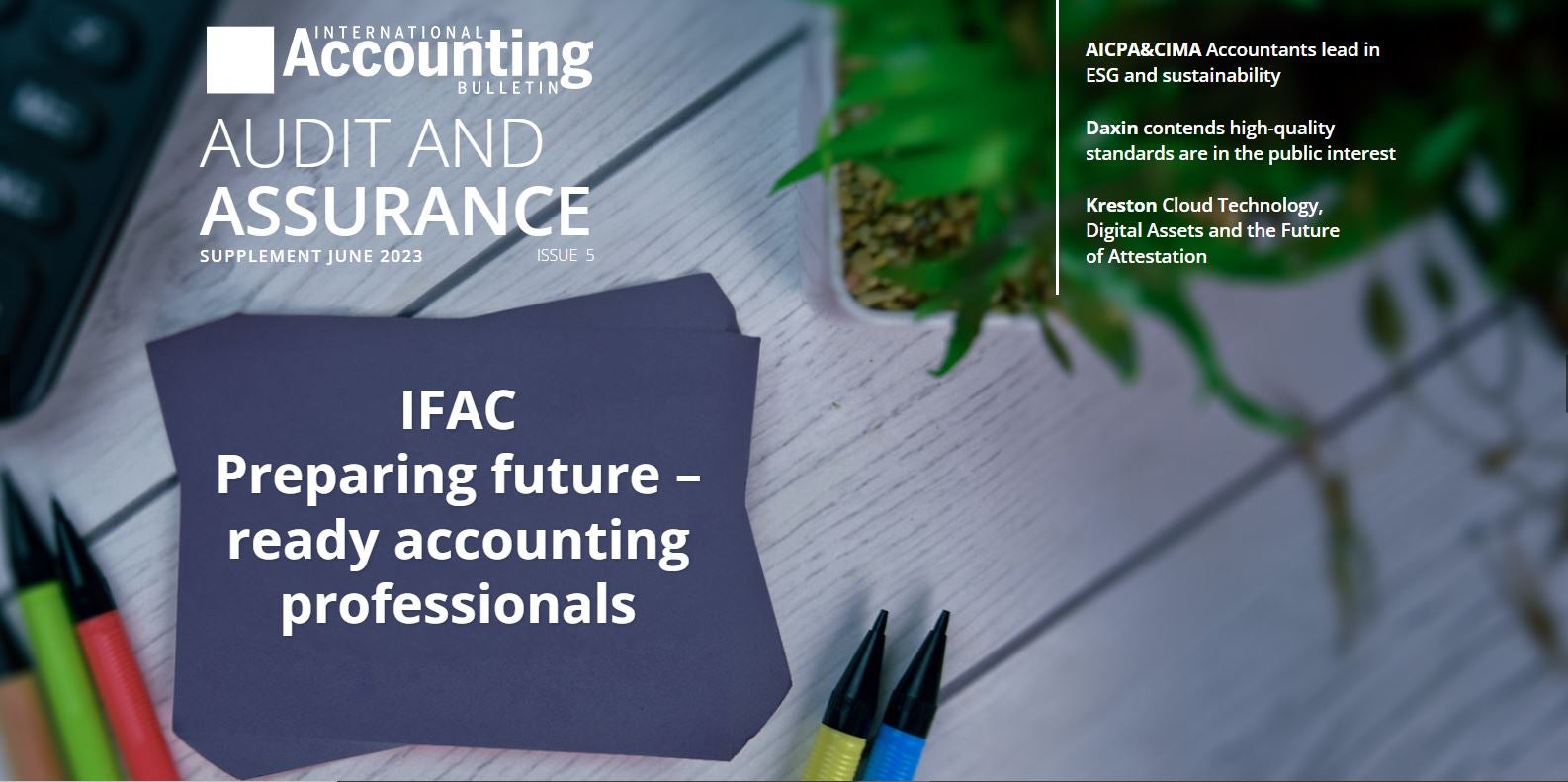 International Accounting Bulletin has launched its Audit and Assurance 2023 Supplement.     
To extend our content offering, we bring additional value to our readers and partners by way of the Audit & Assurance 2023 supplement, which includes original Q&As, thought leadership and case studies by Daxin Global, Kreston Global and AICPA® & CIMA®: , showing the workings of their business strategies and operations.
IAB Supplements to follow in 2023 will cover the following themes, September: Cloud, October: Sustainability and December: AI.