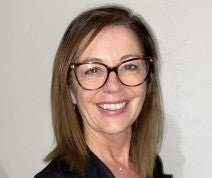 B-North, the Manchester-based firm building a regional SME lending bank for the UK, has announced four major appointments, including a new HR Director and Treasurer. The hires mark a continuation of the firm's growth as they accelerate towards their launch
Sue Murdoch, B-North's new HR Director comes with huge knowledge of organisation development, culture and HR leadership, with previous roles at National Australia Bank, International Personal Finance (IPF), Professional Services company WYG, telecoms company KCOM, and leading veterinary services provider Eville & Jones. Sue will play a part in helping the B-North team grow and thrive as they move towards launch.
Matt Dobson, a highly experienced commercial banker will join as the firm's new Treasurer and will play a key role in the running of the bank. Matt was previously Finance Director at the Furness Building Society, before which he was Head of Debt Capital Markets at RBS spinout Williams and Glyn. Before this, Matt spent 15 years at Barclays, culminating in his role as Managing Director (Treasury). Matt is a graduate of the University of Cambridge.
To continue work building B-North's state-of-the-art core banking system, Chris Pendlebury and Matthew Kenny join the firm's IT team bringing a wealth of experience. Chris Pendlebury has a long track record of managing the deployment of IT systems and will join as Development and Integration Manager, and will oversee internal development of B-North applications and integration and will ensure regular updates of the platform. Chris has extensive experience delivering high quality service and technical leadership in SaaS and Managed Service organisations. He has experience across public cloud platforms ranging from large scale cloud adoption projects to small-scale application/infrastructure deployments; as well as extensive knowledge of retail fuels pricing platforms through his time at Kalibrate Technologies. Matthew Kenny will join as Senior QA and Test Manager and will oversee the implementation of B-North's QA testing capability. Matthew brings with him a wealth of experience in financial services as a testing analyst and manager, having overseen testing at leading payments company and Mastercard subsidiary Vocalink.
The new hires will play a key part in B-North's mission to shake up the UK's £150 billion business lending market by delivering the first truly regional business bank in 150 years. The firm will establish a UK-wide network of 'lending Pods' to deliver loans up to 10x faster than the industry average. The first of B-North's Pods are expected to open in Manchester in 2021.
Jonathan Thompson, Co-Founder and CEO of B-North commented: "We are delighted to welcome four more talented people to our growing team as we move to the most exciting stage of our journey so far. Sue, Chris, Matt, and Matthew all bring significant experience in their respective fields.
"I am always humbled and excited by the quality of talent we are able to attract at B-North and these latest recruits continue that theme. It bodes well for the future and I look forward to working with the new team members as we move towards securing our banking licence and ultimately towards delivering the best possible experience for our customers."