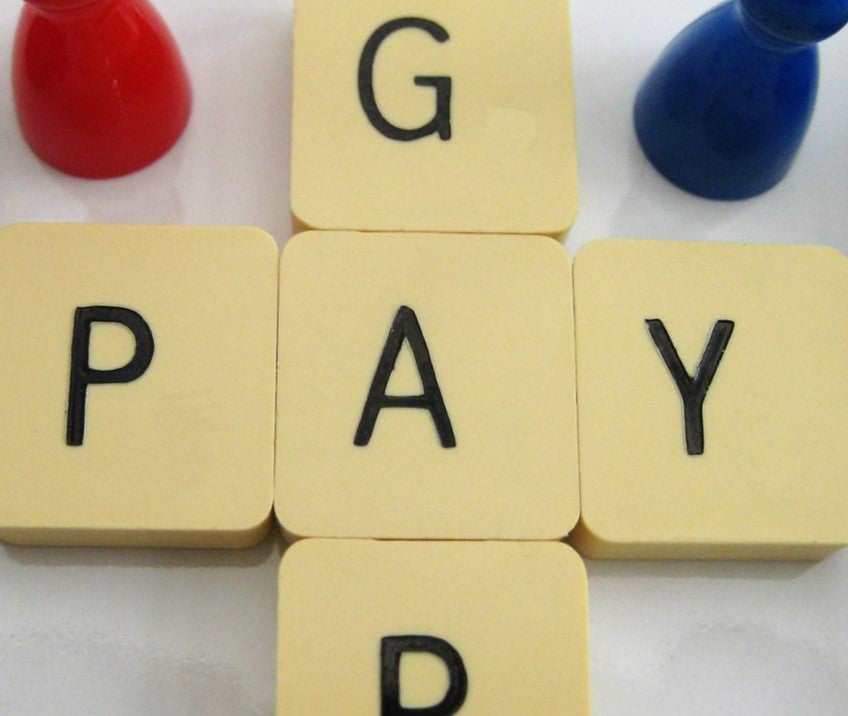 Gender pay gaps are continuing to narrow, albeit at a slow rate, according to PwC analysis, which shows that among companies that disclosed their pay gaps there has been a decline from an average of 14.2% in 2017/18 to 13.1% in 2020/21.
Just over half (56%) of the 8,633 companies to report their gender pay gaps reported a reduction in their mean pay gap, while 53% reported a decrease in their mean bonus gap. However, the average gap recorded for 2020/21 represents only a 0.2% decrease on the prior year (13.3%). Overall, 41% of companies reported an increase in their gender pay gap, while 3% remained static.
Companies with more than 250 employees must report their gender pay gap. PwC analysis shows that 75% of companies utilised the extension to pay gap reporting, with 45% choosing to report in the last month before the extended 5 October 2021 deadline. Six out of 10 of the companies to report prior to the initial 5 April cut-off have 20,000 or more employees, suggesting a continued focus on gender balance, inclusion and diversity from larger companies who are less likely to have experienced resourcing challenges over the past year.
Earlier analysis of gender pay gap reporting up until the initial April deadline showed the average mean gender pay gap had dropped to 12.5%. The increase to 13.1% following the most recent reports – which includes a large proportion of smaller sized businesses – further highlights how these companies face greater challenges in closing their gender pay gaps. This could be linked to a range of factors, including the impact of the pandemic on workforce pay and diversity within smaller organisations, as well as the reduced capacity to focus on diversity and inclusion (D&I) initiatives when compared with larger businesses with greater D&I budgets.
Anna Sanford, employment legal director at PwC, said, "While it's positive that some progress is being made towards gender pay parity, an apparent slight decrease in the gender pay gap this year may be masking other workforce patterns that are detrimental to gender diversity and inclusion in the workplace. We know women are more at risk than men of losing their jobs or experiencing reduced hours or pay as a result of the Covid-19 crisis. This year's gender pay gap results should be viewed in light of the continued impact of the pandemic and businesses will need to watch carefully what patterns emerge for 2022 as they reassess their workforce amidst new market patterns and challenges.
"The average gender pay gap in 2020/21 is 13.1% –  a one percentage point decrease from the average gap reported three years ago, when reporting became mandatory. The gender bonus pay gap also remains stubbornly high at 34.8%. Companies will need to assess the data they have to find out what is causing this gap to persist and what could be preventing it from closing."
PwC's latest report says that pressure on companies will continue over the next 12 months to disclose their diversity initiatives and roadmaps to change as part of the focus on the broader environmental, social and governance (ESG) priorities. There are a growing number of organisations choosing to voluntarily calculate and disclose wider diversity metrics, with the most common addition in the UK being ethnicity pay gaps. Some are also reporting on disability, sexual orientation and socio-economic background pay gaps.
Anna Sanford added, "Businesses should be asking themselves whether measuring other diversity pay gaps could offer a more nuanced view by providing a richer analysis of the challenges different groups are facing. A wider approach to pay gap measurements in businesses could help accelerate broader and more meaningful progress in diversity, inclusion and pay equality.
"ESG goals are being increasingly linked to a company's success and sustainability. Therefore, taking action on a broader array of pay gap issues is sure to be a measurement used for accounting for the 'social' in the ESG priorities and should not be put off."
Three-quarters of the 24 sectors analysed show a consistent decrease in the gender pay gap over the last four years. Nearly two-thirds (65%) of companies in the retail industry reported a lower gap in 2020/21 than the 2019/20. This is likely to have been driven by the impact of the furlough scheme which resulted in large numbers of employees being removed from the calculations. Hospitality, mining and utilities businesses, as well as building societies all saw their gender pay gaps increase in this reporting year.