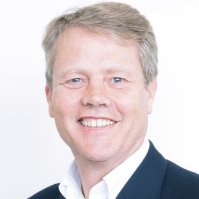 By Praxity executive director Græme Gordon
---
Monday 2 April was Easter Monday in the western Christian calendar, and thus a public holiday in the UK.
In theory, on such a 'day off', you are supposed to take it easy or indulge in some leisure activity. I, on the other hand, decided to run in the 'Beaconsfield 5'. A five-mile cross-country run starting unnervingly early in the morning.
I should point out that it has been raining in this part of the UK persistently for some considerable time. And no 'April showers', these. Torrential, some might say 'Biblical', downpours at times. So, it won't surprise you to know that most of the five miles in question were pure mud!
I won't go into why I run again here, as I think I've questioned that too much in previous blogs already. Let's pretend it's to keep fit and healthy for the sake of this blog and leave it at that.
It so happens I know this route quite well, because it is all round the estate of the stately home at which Chiltern Shakespeare Company performs annually. And you may know that I have been involved with this company for more than 20 years.
This was a definite help as it allowed me, more than others, to anticipate the route. I should say that around a thousand souls braved the cold and wet to 'enjoy' this event. I don't put myself towards the front of the pack at the start (nor end up there), but try to be about three-quarters of the way towards the back. This allows me to run at my own pace and not be overtaken by too many others. In fact, many take off too quickly and I normally overtake those who passed me in the early stages before the end. And so it was in this run.
However, on a day like this, such a tactic had a significant downside. If some seven or eight hundred runners have just run on a rain-sodden surface in front of you, what's left for you looks like a soul-sapping swamp.
Thus, knowing the ground to the extent I do, I was often seen on either the extreme left or right of the designated route – where roots, moss and the like gave a much better footing. This was particularly when going through the wooded section. Over the open fields I chose the truly extreme right or left, based on my knowledge of where the next turn was, in which direction it turned and, perhaps more importantly, what lay beyond the turn. Most of the rest of the runners stuck to the churned-up middle.
However, where my muddy colleagues and I ran on tracks, when most of them were on the outside, you would find me towards the middle. Why? Because the route may have looked muddier on the track, I knew that below a thin layer of mud was a very firm layer of gravel and bedrock. Yes, I got more mud splashed up my legs, but I was also much surer and arguably fleeter of foot.
And I reckon there's a similar lesson to be learnt in business, especially when driving it forward. When you get to difficult terrain, stay within sight of others but learn from their struggles through the muddiest tracks. Following at a short but decent distance gives you a better chance to adjust to the way ahead.
But, when you know the route and where the firm footing lies, don't hang around. Go there and benefit from your experience to make up ground.
Maybe this can be summed up: "Be at the leading but not the bleeding edge of innovation to benefit most from it". Let others forge ahead recklessly, but don't go so slow that you can't learn from their triumphs and failures.