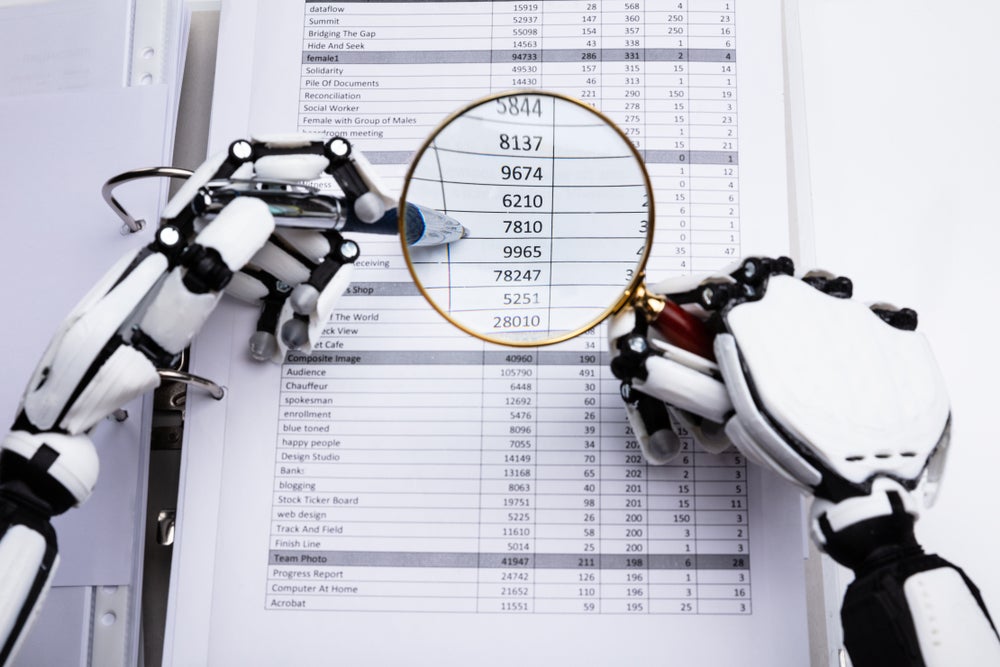 The world of accounting is changing at a rapid pace – and has been for some time. Questions are already being asked about what the next great leap could be for the profession, particularly with the recent advancements in machine learning and AI. Lyndsay Hardwick, Senior Business Innovation Manager, Milsted Langdon explains.
Innovation seems to be flying by many practices at an incredible pace, as new software, apps and automation alter and enhance the way that firms work.
Even within the last decade, accountants have seen revolutionary changes in the way they work and interact with clients.
As software streamlines the activities that accountants perform, it is allowing them to do more and open up opportunities to deliver services that keep clients better informed and better equipped to deal with all eventualities.
Updating and improving software and technology is only part of the process though. Firms need to also be considering what the next generation of accountants may look like and the skills they will need.
Given the high demand for their services, numerous accountancy firms are eager to recruit and train additional personnel, but they face a challenge in finding the right talent.
Our experience
Over the past decade, we have played a pioneering role in the development of accounting technology in our region, establishing one of the first dedicated innovation and tech teams in the South West.
Through our involvement, we have witnessed first-hand the impact of automation on traditional accounting practices.
As many businesses have adopted automation for tasks such as accounts payable and receivable, the need for human data entry has decreased, leading to the restructuring of many roles.
In addition to the transformation of back-office functions, we have also observed how technology has facilitated more meaningful and personalised interactions with our clients.
By leveraging the latest data and analytical tools, our team has been able to deliver greater insights and build stronger relationships with decision-makers.
While our experience may be anecdotal, our observations are consistent with those of other accounting practices, from the smallest firms to the largest.
This widespread shift is indicative of the significant impact that technology is having on the accounting profession.
Core skills
As the accounting profession continues to evolve, it is crucial to identify the core skills that accountants must retain while adapting to new roles and responsibilities.
While technical expertise is essential, there is perhaps no skill more critical than interpersonal communication.
Building strong relationships with clients and engaging in effective conversations about their business strategy and financial position, using real-time data from cloud accounting software, is a fundamental aspect of the accountant's role.
Indeed, it is often the ability to provide value to clients through such relationships that sets the best accountants apart.
In addition to interpersonal skills, accountants must also possess a clear understanding of business acumen and the ability to advise clients on financial decisions.
The future accountant must, therefore, not only be proficient in accounting but also understand how businesses operate in general.
Technology can support this work, but accountants are still needed to provide expertise and judgement beyond what machines can achieve.
Communicating complex financial data clearly and straightforwardly is also crucial and will only grow in importance as technology becomes more advanced. A passion for data analytics and visualisation is excellent expertise for future accountants to possess.
As the volume of data continues to grow, accountants must be adept at identifying relevant information and using it to generate decision-driven insights.
Both theoretical and practical knowledge of data analytics is required for this task. Larger firms are already hiring data scientists for this role, and it is likely that all firms will eventually require accountants to have this expertise at some level.
In summary, the accountant of the future must be proficient in both numbers and people.
New skills
Several new skills can unlock significant potential for accounting professionals and their firms.
While these skills are not essential, they can help professionals to offer greater value to their clients and help their firms stay competitive in a rapidly evolving industry.
One of the most critical new skills is proficiency in accounting technology. Although many firms have technology experts and provide cloud accounting training for their teams, future accounting professionals must have a deeper understanding of accounting technology.
They should be able to identify the pain points of clients and recommend software solutions to address those issues.
Beyond proficiency in existing software, coding skills can also be incredibly valuable for accounting professionals.
Most software used in accounting has limitations, but coding allows for more extensive customisation and integration with other software tools.
To nurture these new skills, firms have a responsibility to encourage their team to explore their technical abilities.
Many new trainees are digital natives who are passionate about technology and its applications. Firms should leverage this passion and provide opportunities for their team to further develop new skills.
While many professional bodies already offer technology modules, more can be done to ensure that trainees and newly qualified accountants have a solid foundation in accounting technology.
By nurturing a passion for innovation and supporting the development of new skills, firms can maximise the potential of technology while still delivering the expected services of an accountant.