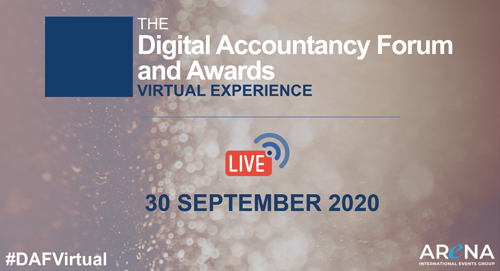 The Digital Accountancy Forum and Awards is going virtual! We have created an immersive online experience where leaders from accounting firms can network and learn from the comfort of your own homes. We'll be bringing together leading accounting firms, regulators and industry bodies, consultancies and advisors, law firms and tech vendors to debate key issues impacting the sector and opportunities for growth.
This prestigious event will celebrate the best and most innovative developments in modern accounting. The daytime summit explores market trends and new solutions, such as 'Utilizing Artificial Intelligence In The Accounting Practice To Remain Competitive'. This event seeks to uncover tomorrow's leaders and we'll be featuring case studies from leading companies on how they're preparing for a fully digitalised future.
Our virtual awards show will recognise excellence in accounting and we'll commemorate the achievements of the past year from both accounting firms and solution providers.
We look forward to welcoming you to our 2020 edition